1. After signing into the console AS ROOT select My Account from the top right dropdown box that shows the name of your AWS account.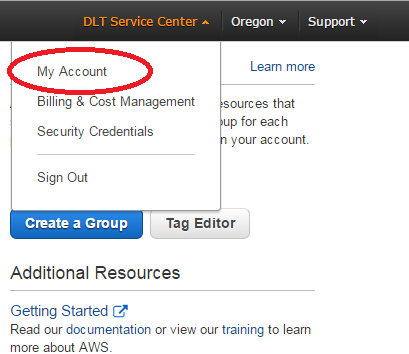 ---
2. Choose "Edit" to the far right hand side of "Account Settings".

---
3. Select the appropriate "Edit" button to change the desired field.