1. Log into AWS Account with root credentials.
2. On Dashbaord, top right corner click your AWS Account Name.

3. Select "My Account"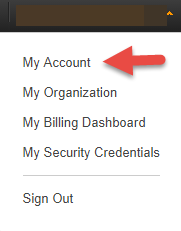 4. Scroll to the bottom of the Account Management page and locate "Manage AWS Support Plans and click link.

5. Select "Change Plan" 

6. Select the desirable Support Plan and click Save Plan.